Meet the Staff of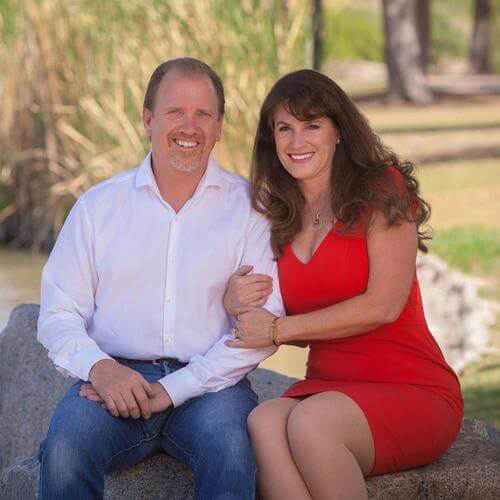 Ken & Joanne Osborne
In 1990, Ken & Joanne Osborne opened their first Jewelry location. They originally began as Maryvale Jewelers, located at Indian School & 51st Ave. In 2015, they moved to their new location and Osborne Jewelers Inc. was born. They have four wonderful kids and three grandchildren.
Ken started in the Jewelry business when he was fourteen helping out his brother in his store in Alabama. After high school he went to the Gemological institute of America where he became Arizona's youngest Gemologist. From an apprentice to Master Jeweler and Graduate Gemologist, Ken is known state wide for his expertise in jewelry design, repair and appraisals.
Joanne is found more in the community then the jewelry store floor. She is the business and marketing side of the house, but can be found in the store on most holidays and is always available for appointments. Joanne also serves as one of our Arizona State Representatives and if you know Joanne she has a soft spot for mentoring kids. She encourages all their business peers to follow the guidelines of their heart, to make their workplace a light of hope for their employees, to strive to better their community, to give back and to always remember – while your business may be in your mind 24/7 – it cannot prosper if you do not balance your Faith, Family, and Fellow Man.
Brennan
Brennan has been in the jewelry industry for just over seven years now, but has been with Osbornes for his whole life. Brennan has many titles here at the store from making sure jobs and custom jewelry are done correctly to designing and hand picking diamonds and gemstones for our customers. Some may say Brennan is the heir to the throne. The man, the myth, the legend.
Crystal
Crystal has been with Osborne's since the Fall of 2005, and is an Accredited Jeweler Professional and Pearl, Colored Stone & Diamond graduate from G.I.A. She is currently on her way to becoming a Graduate Gemologist and is constantly enhancing her custom design skills. Not only is she Joanne's and Ken's assistant, but she is an expert in helping anyone find the perfect gift.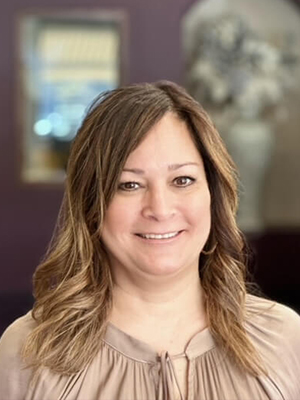 Gina
Gina has been with Osborne jewelers since the summer of 2017. She is a native of the Chicagoland area and relocated to Arizona in 2016. Gina has been in the Jewelry business since 2003 and is taking GIA classes and working towards her Applied Jewelry Professional diploma. She finds joy in helping customers find that perfect piece of jewelry.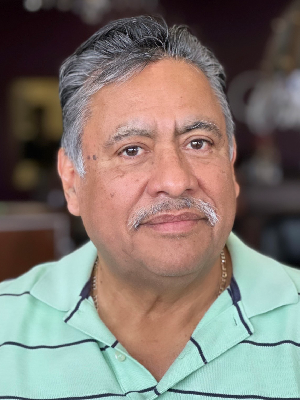 Alberto
Alberto has been Osborne's watch repairman since 2015. He has over 33 years of experience with many high end watches including Rolex, Omega and Tag Heuer brands.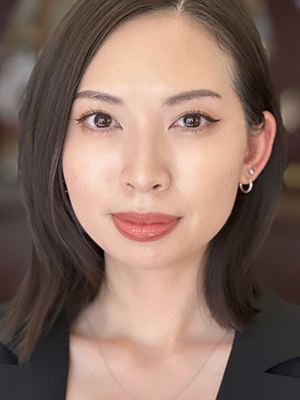 Lynn
Lynn has been in customer service since 2017 and sales since 2018. Born and raised in Arizona, and going to school to become a respiratory therapist after working at restaurants and Verizon Wireless Store, Lynn has been a digital artist since I was 12 years old. We're delighted to have her, as she says, "I love to help customers and to make their experience at Osborne Jewelers the best as possible!" and we know she will.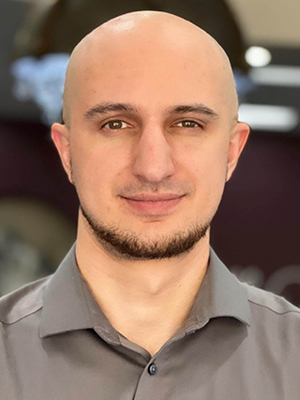 Anthony
My name is Anthony Timko, I'm a United States Marine Corps Veteran. I've been blessed to be working for the Osbornes for about 3 years now and I love what I do. Currently, I am studying at the Gemological Institute of America to become a Gemologist and also looking to master our latest tool, a Fiber Laser Engraver. Please feel free to come in anytime and ask me any questions you may have about diamonds, modern jewelry trends or the capabilities of our Laser Engraver!
Melissa
Melissa is our Pandora Jewelry Representative, and is a part of our wonderful team of Sales Associates. She is in charge of many tasks, which includes making sure all of your Pandora favorites are in store and helping client's find the perfect ring to propose with.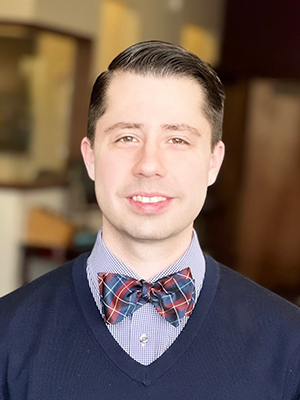 Joshua
Josh has been with Osborne Jewelers since 2018. He has over ten years of customer service experience and over four years of jewelry sales experience. Combining his experience in and love for art, design and color helps him select the best pieces for his customers. Josh is currently working toward furthering his education in jewelry and jewelry design.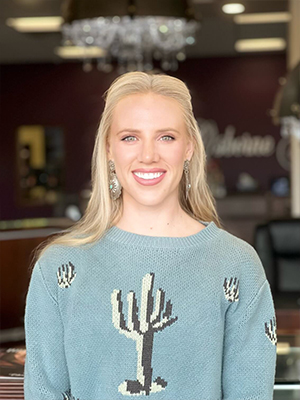 Auburn
Auburn is the youngest of the Osborne children. Growing up in the store she got put to work right away from cleaning the glass on the cases to wrapping gift boxes during the holiday season. She spent a majority of her time in the shop watching the jewelers work their magic and reading Dr. Seuss aloud to anyone who would listen. Auburn is now an Equine Massage Therapist and PEMF practitioner, and the proud owner of her own small business EquiStrength. When she's not traveling the state working on horses and other livestock, she is here with us assisting customers in making their dream piece come to life.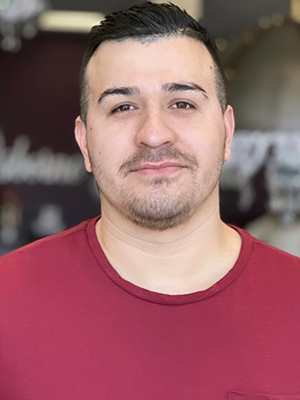 Hugo
Hugo has been with Osborne Jewelers since 2017. His experience came from working in a watch factory. He fixes most walk-in customers watches on the spot doing batteries, link adjustments and pins. He can refinish a watch and make it look new and refabricate crystals on watches if the company can't provide them. He loves doing replacement movements on quarts watches too. Hugo brings his expertise and quick customer service to our customers.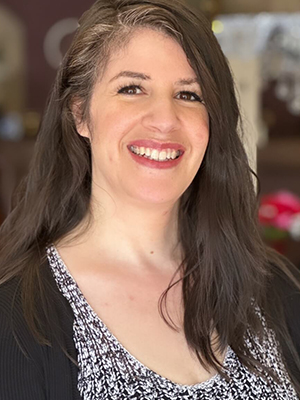 Kim
Kim has been with Osborne Jewelers since August 2022. She is currently working towards her Graduate Gemologist Diploma through the GIA.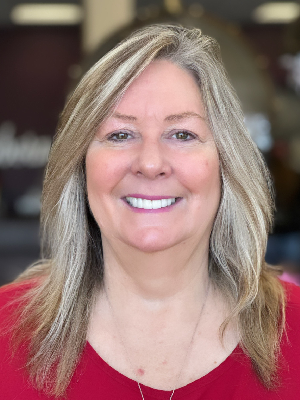 Joan
Joan Juengst has been with Osborne Jewelers for 2 years. She was born and raised in Delaware and made Arizona her home in 1996. Before Osborne Jewelers she worked in accounting for 30 years. At Osborne Jewelers most of her duties are behind the scenes. Joan works in the back office and does her best to keep things running smoothly. Joan wears many hats and we are sure glad to have her.